Seize the silver linings of COVID-19 and watch your agency thrive
The COVID crisis has taken a massive hit on the economy, and insurance agencies are suffering the effects. However, this crisis also brings lots of opportunities for agency owners with courage and vision.
Let me show you the many silver linings that COVID-19 can have for an independent insurance agency, and how to take advantage of every opportunity during these difficult times. Download my eBook and learn about:
How I predict the market will react to the COVID crisis

How to maximize retention and even gain customers

How to deal with fear, especially as a business leader

How to COVID-proof your agency and make it grow
... and more.
Many agencies will go out of business, while others will capture those clients and thrive.
It depends on your courage, preparation and willingness to act.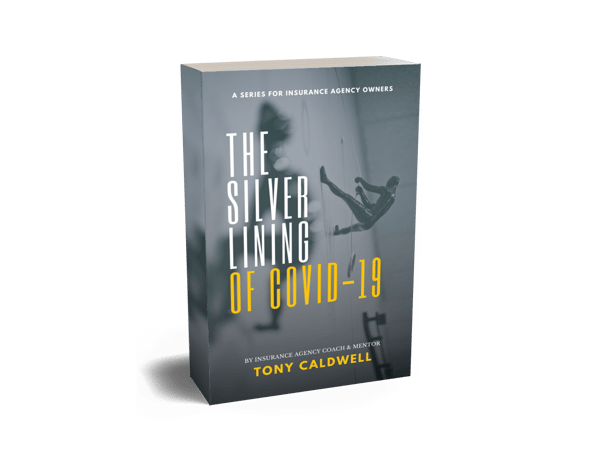 Download "The Silver Lining of COVID-19" and get ready to grow your business today.