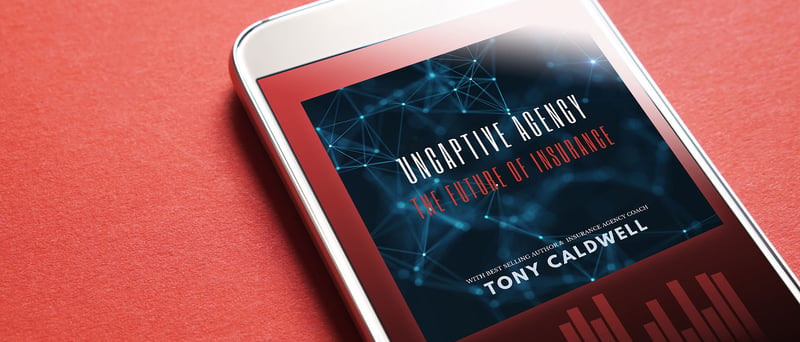 The world is changing fast, and every crisis is full of opportunities for those who can see them… and seize them. The insurance industry is full of proactive go-getters, and insurance brokers and business owners should adapt and conquer, or watch their business dwindle before they are forced to sell out.
The future of insurance will be driven by data and based on people, and those who don't evolve will be left behind.
Success in insurance is no longer reserved to the sage agent who has all the right hunches and gut-feels: success is there for anyone willing to look at the data, understand what it means, and act according to hard evidence. Even risk-taking can be informed by analytics and data, so you can take better risks with a greater chance of success.
Running a business is a lot more complicated than many imagine when they set out to start their independent agency, full of dreams of success and wealth. But both success and wealth can be created, especially during these complex times, if you are smart about it.... And if you learn from those who have been in the industry for years, and who keep evolving to stay on top of it.
In the podcast Uncaptive Agency: The Future of Insurance we discuss running independent insurance agencies, becoming uncaptive, dealing with insurance companies to maximize profits, and growing your agency faster than you thought it was possible. Learn about digital insurance marketing, the importance of ranking in search engines and staying connected, insurance agency growth and profitability, and start growing your agency with actionable tips and advice. We will have guests from all branches of insurance: life insurance, commercial, technology and more.
This podcast is hosted by Tony Caldwell, an insurance authority, thought leader, and serial entrepreneur, who has helped hundreds of agencies throughout his career. Author of several books and founder of OAA, Tony says it like it is, and his decades of experience in the field and acute vision make him the best mentor an insurance agent could hope for.
In Tony's words:
"Helping independent agents reach their goals is fun and enormously satisfying. I like to think of us as a dream factory."
To that end, Tony and his employees have helped independent agents create over 250 independent insurance agencies, with over $500 million in premiums, and the number one ranked Strategic Master Agency of SIAA for the last 5 years with 185 insurance agency partners.
Tony is generous in sharing his insights and talents through bestselling books – including #1 Amazon New Release, The UnCaptive Agent – and free content including this new and exciting podcast.
---
Tune In
Tune in for Tony's thoughts and advice on all things insurance, learn from the experience and insights of his expert guests - all of whom are also stars in the insurance industry - and move confidently into the Future of Insurance! View all episodes, or listen on the platforms below.