Grow your agency faster than ever before — online
Times of crisis are also times of incredible opportunity, and the COVID crisis has accelerated the technology evolution and forced even the most tech-averse among us to use tools such as video conferencing to work or even interact with our loved ones. Social distancing has driven every non-essential worker home, where we are all discovering how to be productive and efficient without a boss breathing down our necks.
This forced migration into the virtual world opens immense opportunity for independent insurance agents with vision, ambition, and the determination to take advantage of them.
Download my eBook to learn about:
Growing the geographic reach of your agency

Choosing the best agency software

Managing a remote insurance staff

How going virtual will affect your agency's bottom line
... and more.
Boldly come with me into the world of virtual insurance agencies. You'll be glad you did.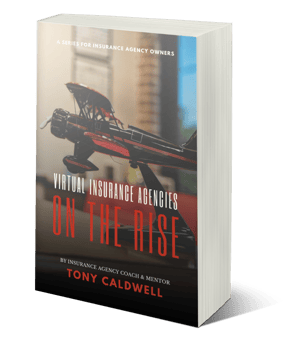 Download "Virtual Insurance Agencies On The Rise" and get ready to grow your business today.