The Coronavirus pandemic is creating many new opportunities, along with the disruption that it has caused for business owners all over the world. The most fundamental thing that COVID-19 is doing is speeding everything up. Whatever was in the process of changing, when Corona hit the world it accelerated that change process.
In 2000 - 20 years ago! - Digital Media Company Razorfish, said "What can be digital will be." And yet, in 2020, an entire generation later, very few things have really become digital. That is especially true in the insurance distribution industry. George Friedman, a well-known geopolitical futurist, makes the point that coronavirus will speed everything up, and that will be especially true for insurance agencies -especially those with ambitious, driven agency owners.
The first huge opportunity for independent insurance agencies is the nearly universal use and comfort with video conferencing. Out of necessity, businesses moved to a virtual online environment where meetings, conferences, sales calls, and service appointments were done over Zoom. After initial fumbling efforts, businesses and individuals have rapidly become adept at using Zoom to replace face to face communications. Zoom saves a lot of time, effort and delays, and is a great tool to increase insurance sales.
Although this technology had been available for a number of years, it had not been as widely adopted. Necessity was not the mother of invention - in this case, necessity was the mother of adoption.
Hiring insurance agents remotely
Whether people continue to work from home, they can now work from anywhere. The rate of working from home may subside, but for many businesses and many employees, it will become a permanent way of life.
This is a huge opportunity for agencies when it comes to recruiting people to add to their sales team. Agencies located in large metropolitan areas have had a historical advantage with talent because of greater talent pools to pick from, but this no longer has to be the case. Agencies now have unlimited access to employ productive people, regardless of location. A recent national survey conducted on behalf of Nationwide Insurance Company indicated that a very large percentage of insurance agency employees ages 18 to 39 were thinking of leaving the industry as a consequence of COVID-19.
Their thoughts about leaving the industry weren't because of COVID, but because the businesses they work for are hidebound and unwilling to change.
This has created a longer-term concern on the part of all of these employees about their personal futures working in an industry so highly resistant to change as the insurance business.
If your agency is willing to employ people remotely, and to manage them based on contribution rather than attendance, you have a huge opportunity for acquiring top talent right now. The agency workforce is aging very rapidly. It appears that many of the young replacements already on board are ready to bolt, but it doesn't have to be that way, and you can hire successful agents and producers wherever you happen to be located.
Sell insurance anywhere
The rapid adoption of video communication also means that independent insurance agents and agencies can now sell insurance anywhere. Talk about an opportunity for growing your agency! There are no longer any geographic limitations to your market or book of business. This is true because people have learned that communication via video technology is highly effective and incredibly time-efficient - even better than dialing phone numbers.
Clients increasingly care less for where someone is located, compared to what that person can do to help them. Because this is true, progressive commercial agencies and independent agents can increasingly extend the niches they're already operating in.
Niche your market
Niche marketing has been a tried and proven way to grow insurance agencies for decades. If you have a niche for manufacturers but have been limited because you don't have salespeople located in areas outside of your immediate territory, that's no longer a limitation to you. In the first place, you can hire salespeople anywhere in the country and communicate with them virtually, or you can simply sell customers directly using video technology for most of your marketing and sales efforts.
This new technology will also allow you to deepen the niches even further, because you can broaden your market, focusing on lead generation within your niche regardless of location.
For example, if you have a program that specializes in plastics manufacturing, you could now deepen that program to focus only on injection molding manufacturers. You could further narrow your market based on size, type of material, the markets they sell to, and so on. It's increasingly possible to be extremely narrowly focused in a product niche because you can sell so broadly.
Digital marketing
There has also been an explosion in digital media consumption, enhanced by COVID-19. This includes podcasts, blogs, videos, webinars, and social media posting.
People are increasingly living unified lives where the boundaries between work and private time have blurred, partly because they're increasingly consuming this kind of digital content. Will that consumption die back as life slowly returns to something more approaching normal over the next few months and years? Perhaps, but it won't go all the way back to the way it was.
Good marketers have learned how to harness this trend in a new way. Increasingly, successful, rapidly growing businesses are marketing themselves in a completely different way than they did in the past.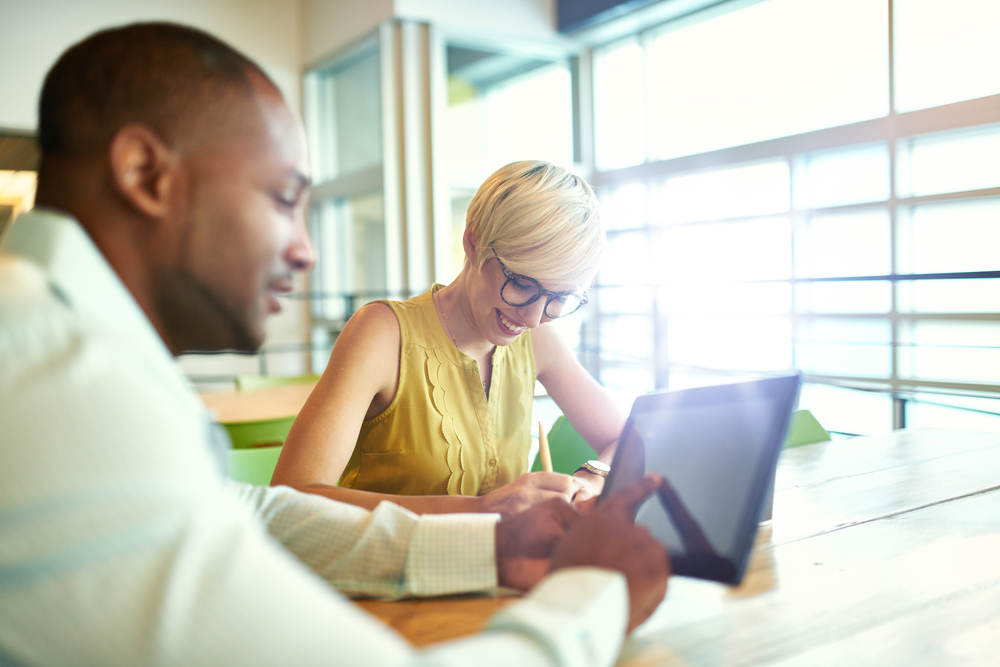 In the past, most insurance agencies relied upon some sort of direct solicitation for the primary attraction of clients. In other words:
they bought a list and mailed solicitations directly to a prospect,

knocked on that prospect's door, or

called that prospect on the telephone with a direct pitch.
Their marketing was an attempt to harvest an acceptable number of prospects from a limited universe. But insurance agency marketing has evolved.
Content Marketing turns this approach on its head. The idea behind content marketing is that you will produce information that is useful to the prospect you're seeking to attract, which may or may not be about insurance, and publish it broadly in as many channels on the internet as possible. The publication of the information is a completely charitable act. In other words, you are simply contributing to the universe of useful information in the hope that someone who finds that information - because they are looking for it - will seek you out to learn even more.
Many think of this marketing strategy of giving away useful and valuable information as crazy and foolish. Peter Diamandis, the author of "Abundance, the future is better than you think" and a serial entrepreneur, says "for the creative entrepreneur the entire world is now a prospect set, because almost everyone has an iPhone".
While most agents aren't able to operate worldwide, they can certainly operate across the United States. This is a fundamental paradigm shift in the nature of our business. Agents who are going to be successful in the future, understand this and will adapt to it. To deal with the current market it will help them to become wider in their marketing efforts, deeper in their market offerings, cheaper in their marketing expenditures, more ambitious in their goal-setting, and broader in their geographic results.
Business hours are over
Yet another opportunity for commercial insurance agencies arises from the fact that more businesses and consumers will be increasingly shifting to telework. This means that work hours have changed.
The workday and the workweek are now longer because personal time and work time are integrated in a way that they hadn't been for over 100 years. Integrated work/personal life is not a new idea: the separation of work from personal life only happened in the 20th century.
In the 21st century, we're going to see an increasing return to the old ways in which people blurred work and personal time. So, the question and the opportunity for agencies that are increasingly adopting technology for service and for sales is: how to service and sell to those businesses who have decision-makers thinking about insurance after typical business hours?
Don't let a good crisis go to waste
The last opportunity for commercial lines agencies to think about in the coming years is that the after-effects of COVID-19 will be impacting business for at least three to five years.
Coronavirus has certainly had immediate impacts on almost every business's revenue, which demands that those businesses seek to cut expenses - and insurance is a significant expense. This means that every insurance policy sold in the commercial marketplace can potentially be on the streets and available for aggressive agents to pick off. It demands aggressive defense to be played by incumbents. It represents a unique opportunity that only happens after recessions for growth-focused agencies.
"Aggressive marketers have an increased opportunity if they can show prospective clients more efficient ways of covering risk."
This cost-centered frame of mind is going to last multiple years, during what is more than likely going to be a weak economic recovery. Coronavirus will have a longer-term impact on the insurance marketplace, I believe, since the speed with which everyone's economic applecart was overturned is unprecedented.
The degree to which nearly every business was confronted with existential survival in an environment in which they all thought their futures were secure is going to result in a mind shift on the part of many if not most businesspeople. This mind shift is simply that they must control expenses at all times and justify costs at all times because they never know when the revenue might disappear again. This means that aggressive marketers have an increased opportunity if they can show prospective clients more efficient ways of covering risk. This opportunity is going to be heightened for a number of years to come.
6 minute read
Recent Posts
Overcoming Insurance Industry Challenges
Those of us who own insurance agencies are no strangers to industry challenges. The COVID-19 pandemic brought several of the latest issues racing to the forefront as individuals ...