Insurance Agency Growth Strategies, Grow an Agency
Successful weight lifters and Olympic athletes don't train without goals - and those goals are based on measurement.
There's probably never been an athlete in history that didn't have a coach tracking their personal records and giving solid training on how to beat them.It's a tried and true way to work towards achieving our fullest potential - whether it's athletics, business, or any other goal worth achieving.
Size yourself up for greater success
Most people have heard the expression that "what gets measured gets done". But getting things "done" just doesn't cut it - especially in today's competitive economy.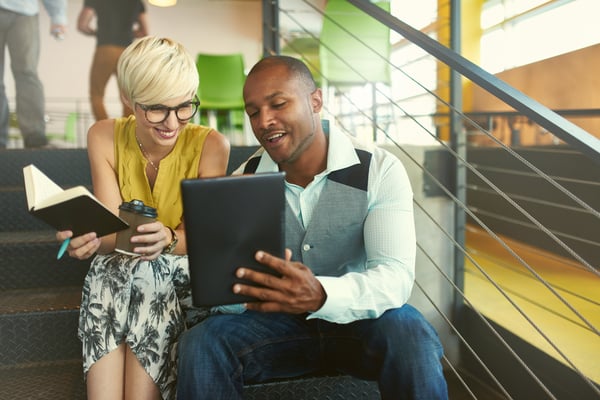 So let's take that a step further by going beyond just getting things "done" and to move forward by building on what we can achieve for increased success at all levels in the insurance business.
Going beyond just getting things "done"
Dan Sullivan, an entrepreneurship expert and founder of The Strategic Coach Inc. takes the "what gets measured gets done" idea a lot further in a brilliant way by stating that:
What gets measured is understood
What is understood can be controlled
What can be controlled can be improved
In other words, the act of measuring requires a deep understanding of the factors that go into the measurement. Understanding what's at work behind those factors helps us control them. And if we can control them we can improve overall results in multiple areas of our entire business operation.
Let's put all of that into context by considering how key performance indicators (KPIs) can help us measure the performance of our business.
Keep an eye on your KPIs
Let's start with an important KPI like average revenue per customer.
This figure means a lot more than just how much money each customer brings into the business. It measures the overall efficiency of the operations of a business, the rate of customer retention, the effectiveness of cross-selling techniques, and overall business profitability.
There's a lot behind that number and a lot that can be learned from it. By measuring the average revenue per customer and understanding and controlling it, you can improve all those aspects of your business, and more.
There's no doubt in my mind that tracking KPIs is a vital part of a business operation in the insurance industry. Tracking KPIs helps gauge an agency's overall performance over the long term while helping determine a company's financial, operational, and strategic achievements.
Understanding the numbers can control the outcome
There are literally hundreds of KPIs. Imagine the effect of tracking more than just average revenue per customer. That can be really empowering because if you can control the variables behind those numbers you can achieve multiple goals in your business for greater overall success on many levels.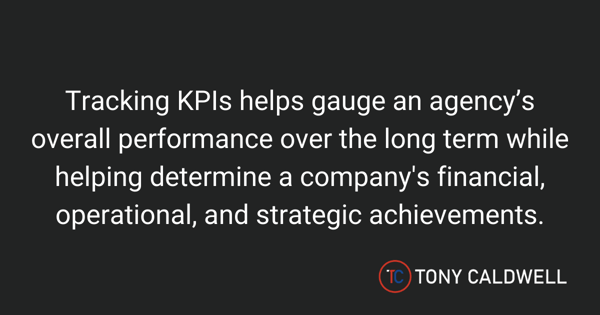 The proof is in the research done by many organizations in the insurance industry that track agency performance. MarshBerry, a prominent consulting firm that works with top insurance agencies compared two groups of firms in a recent study: those that measure key financial and productivity metrics vs. those that did not. The results shouldn't surprise most of us, but I'll tell you anyway.
MarshBerry found that the agencies that measured EBITDA (earnings before interest, taxes, depreciation, and amortization) performed 10% higher than those that didn't.
To me, the findings are clear: agencies that measure key performance indicators grow faster, achieve higher earnings, and earn greater profits than those that do not.
Start measuring today for increased success tomorrow
Considering all the benefits of measuring key performance indicators. There's really no acceptable reason not to. Whether it's about lifting weights, running the 100-meter dash, or earning greater profits, success is all about measurement.
Experience has taught me that this kind of wisdom - along with rigor, determination, and hard work - can go a long long way. I've seen it time and time again in the years I've been in this business.
So what can you measure today to improve results tomorrow? Coaching our members on ideas like this pays major dividends in the future. It's among many of the reasons why our membership rate grows five times faster than the industry average. Feel free to contact me if you'd like some unique ideas for your own agency.
2 minute read
Recent Posts
Overcoming Insurance Industry Challenges
Those of us who own insurance agencies are no strangers to industry challenges. The COVID-19 pandemic brought several of the latest issues racing to the forefront as individuals ...