Blog, entrepreneurship, strategy
In order to be a successful owner of a growing business in the insurance industry, I believe that a strong will and strong opinions are critical. Without having an absolute determination to succeed (strong will) and an unshakeable vision (strong opinions), I don't think an entrepreneur stands a chance.On the other hand, I also believe in teamwork.
One of the most successful entrepreneurs of the late 19th and early 20th centuries was quoted in a 1931 article entitled "Spunk Never Cost a Man a Job Worth Having" as saying:
"When two men always agree, one of them is unnecessary"
In the article, this titan of American business made the point that "business is built by men who care – enough to disagree, fight it out to a finish…" He also said: "Likewise, one of the biggest pests in business is the carbon copy – the fellow who always says: 'Yes, Mr. Wrigley, you're absolutely right."
William Wrigley, Jr., who made a fortune selling chewing gum, knew that he didn't know everything, wasn't always right, and needed a team of people strong enough to complement his vision, entrepreneurial instincts, and determination with their own ideas and the courage to put them forward. What Mr. Wrigley also understood was that to be successful he needed to be willing to listen and to create an atmosphere in which taking risk was not only acceptable but required for his employees.
In our business, we talk about "pushing the envelope," and we regularly remind team members that mistakes and failures are the desired evidence of that. We encourage courage. We do this because we understand Mr. Wrigley's essential point, and we know that very little in human life, much less business, is ever accomplished by one person acting alone. It is almost always a team with members who complement each other and led by someone with vision - yet strong enough to listen - that succeeds.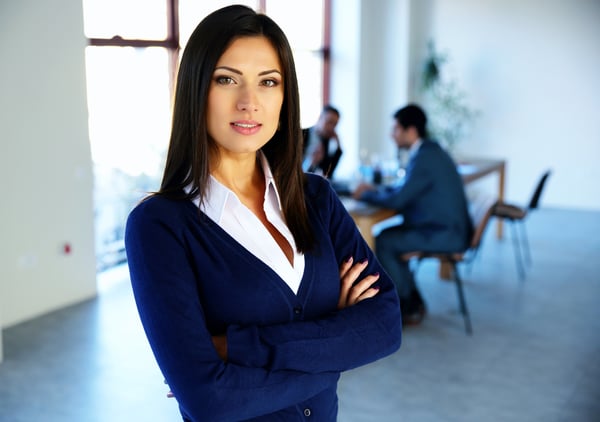 These days insurance staffing has changed beyond recognition, with remote work opening the insurance talent pool beyond your local community and all over the country. You can now get the best insurance agents regardless of their location, and they can sell insurance coverage nationwide with a few Zoom meetings. Whether your insurance company hires directly or through the services of an employment agency or staffing firm, make sure that the people you hire are not just going to put in the hours and say "yes" - hire people with passion and ideas, who will stand their ground and speak tough truths but who will also make your insurance agency much more successful. There are many good options for screening people and making sure they are the right fit for your company, and I always like to recommend Culture Index. If you're using a staffing agency, ask what they use for screening candidates. Hiring is expensive, and a bad hire can cost you a lot of time and money. So hire efficiently, for the right positions, and get people with the right skills and mindset. Everything else can be sorted with temporary staffing services or even outsourcing.
As we begin the New Year, I'm inspired by this bit of wisdom from the past, and I think it's something worth chewing over. How about you?
2 minute read
Recent Posts
Overcoming Insurance Industry Challenges
Those of us who own insurance agencies are no strangers to industry challenges. The COVID-19 pandemic brought several of the latest issues racing to the forefront as individuals ...